College, Career and Citizen-Ready
Each day in Newport News Public Schools the focus is on one mission: ensuring that all students graduate college, career and citizen-ready!
Read more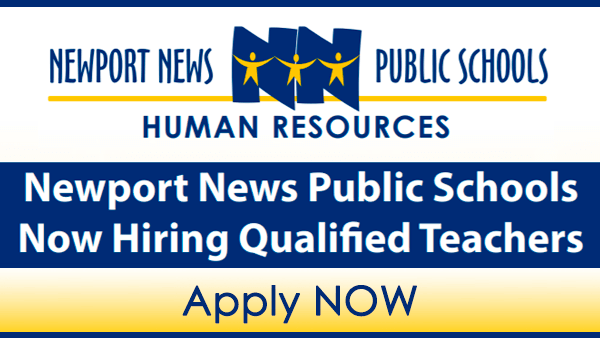 Hiring Open House
Bring your resume and complete your application on-site at our Hiring Open House at Hines Middle School on Saturday, February 2, 2019, from 9:00 a.m. to 12 noon.
This Just In
"This Just In" - Week of January 21:
Nelson College Inquiry Project; NNS Apprentice School Bloom STEM Day; Crittenden, Gen. Stanford, Hilton, Hines, Menchville Hour of Code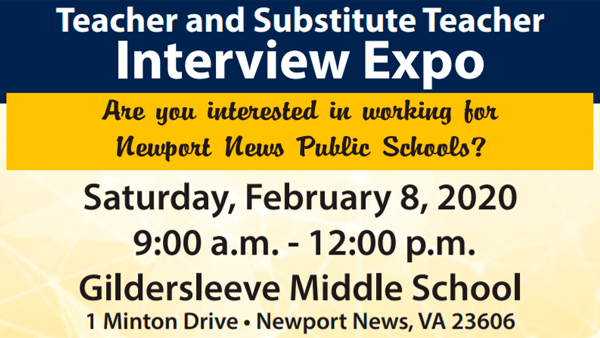 Interview Expo
Join us at Hines Middle School on Feb. 16, 8:30 a.m. to 12 noon. Teacher candidates must have an appointment; support candidates, no appointment necessary.